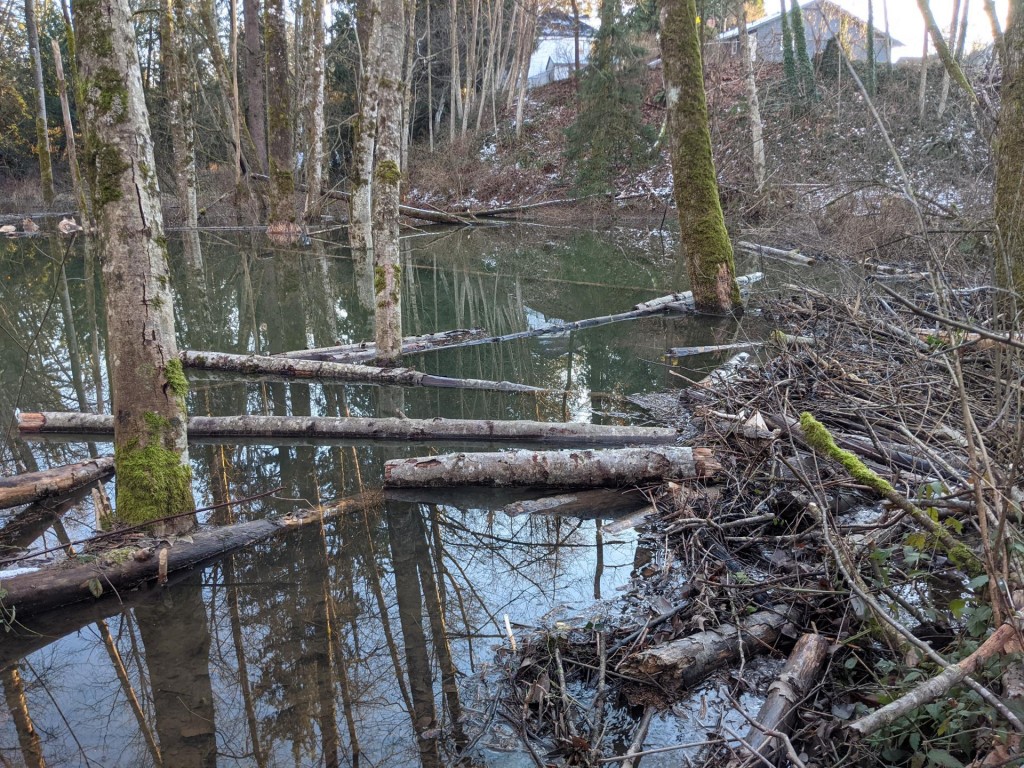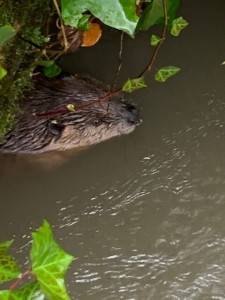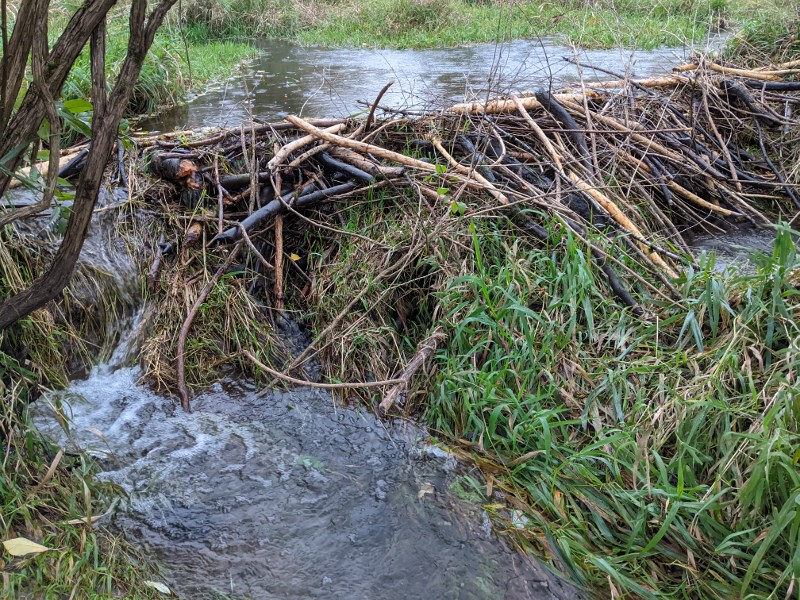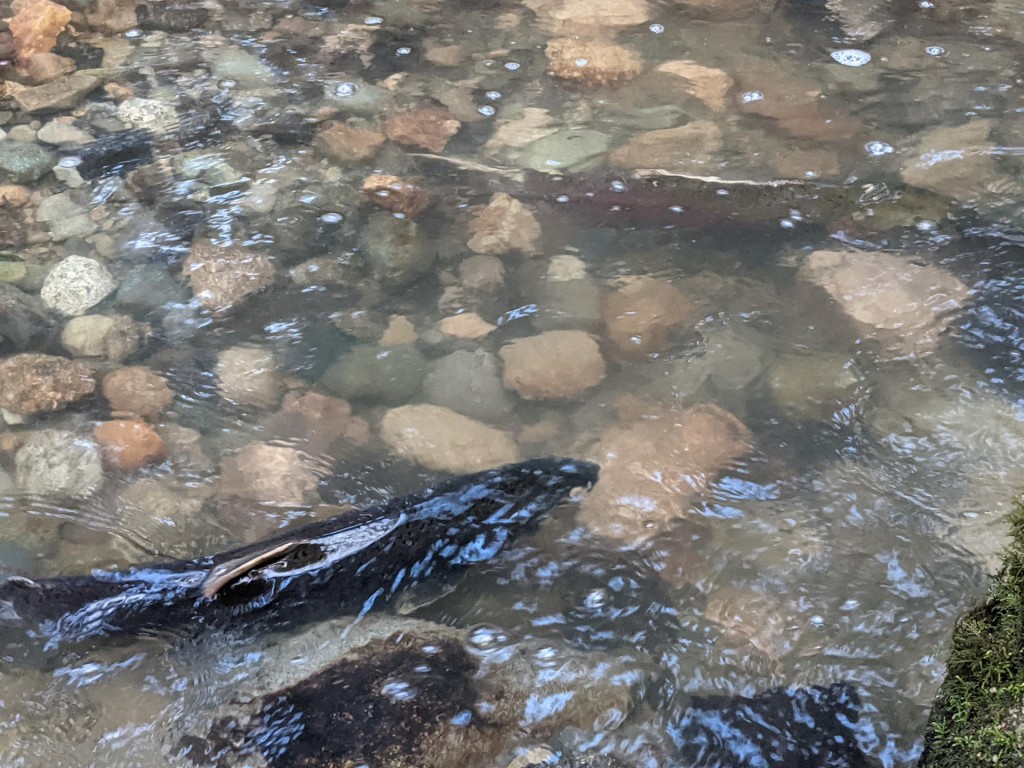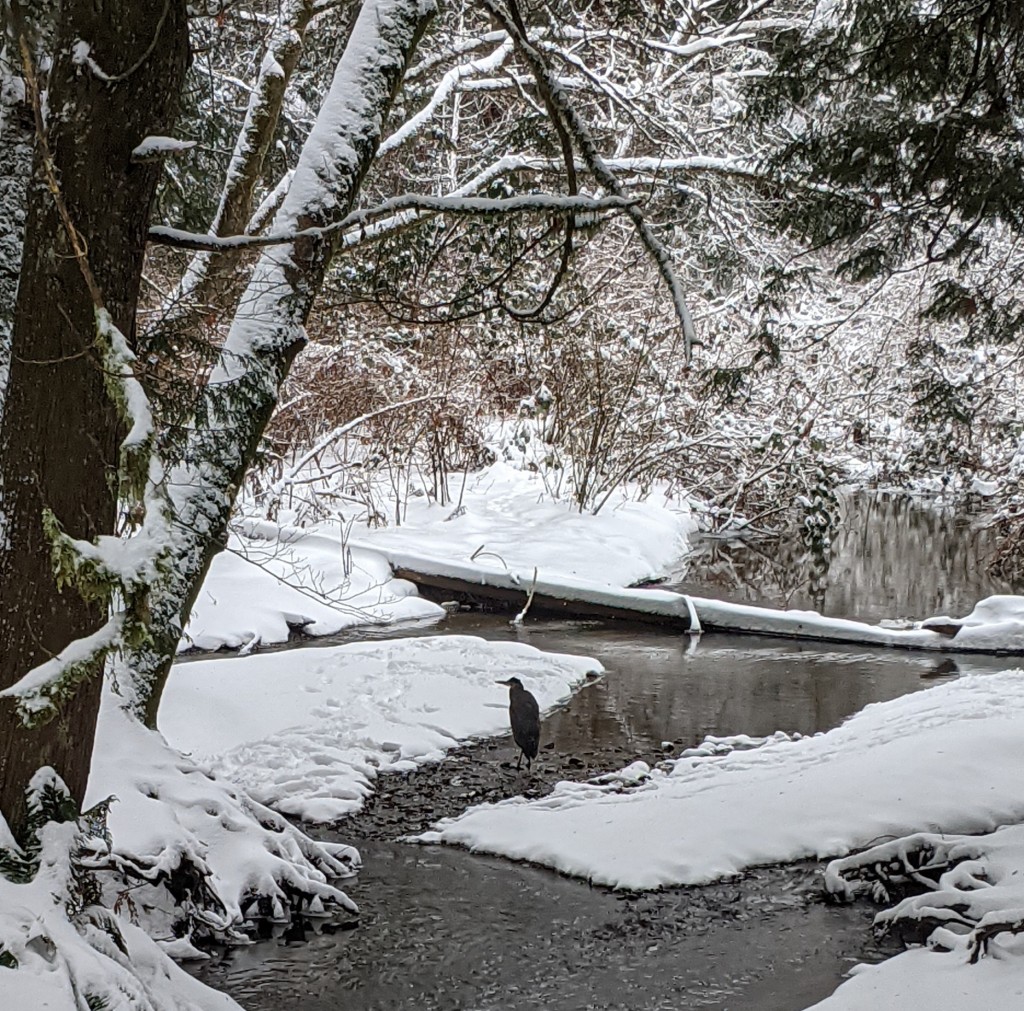 There are now at least two active beaver dams in our Yorkson Watershed. One at 208th Ave. near the West Langley Hall and one near 98th Ave. at Derby Hills Park. We are monitoring them but thanks to abundant rainfall (understatement!), the salmon have been able to get past them. The new wetlands are a benefit to many wildlife species.
Summer and Fall 2021 has been busy for beavers and also our volunteers! Activities included:
Salmon surveys discovered an encouraging presence of coho in both Yorkson and West Munday Creeks. Estimates of around 150 salmon spawned this fall.
Stream survey uncovered barrels, wood debris blockages and garbage which were all removed to make life a little easier for wildlife.
Our first Truth and Reconciliation Day clean up was a success! We gathered  graffiti painting supplies and a big load of stolen lumber. It was our small way of honouring the traditional land of the Katzie and Kwantlen people.
Invasive species pull for Movember removed 700 pounds of ivy, blackberries and lamium and brought out some new volunteers, too!
Through outreach efforts, we have welcomed new members and connected with interested citizens, as well as updating Mayor and Council about our group's successes and concerns.
We learned the traditional Katzie name of Yorkson Creek – c̓aχc̓əχəm (see prononciation video)
Volunteered at the Langley Centennial Museum's watershed displays with a great aquatic bug search station which fascinated young visitors.
Applied for a salinity monitoring station and water quality data loggers for Yorkson.
Compiled a tantalizing set of bioblitz tools to keep us looking forward to next spring's 'Hopefully-in-Person' Bioblitz!
If you are reading this, we could use your help! There is a wide variety of ways volunteering with the Yorkson Watershed Enhancement Society can put your time and energy to good use! Contact us!